The Value of Storytelling in Business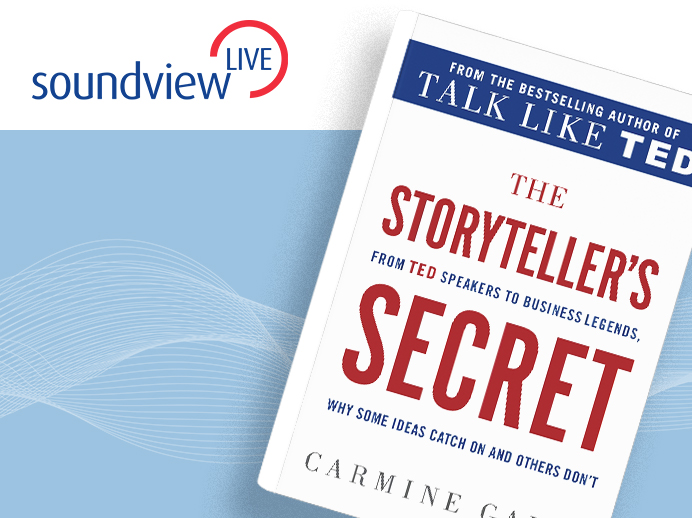 How did a Venice Beach T-shirt vendor become television's most successful producer? How did an entrepreneur who started in a garage create the most iconic product launches in business history? How did a timid pastor's son overcome a paralyzing fear of public speaking to captivate sold-out crowds at Yankee Stadium, twice? They all told brilliant stories.
In this Soundview Live webinar, The Value of Storytelling in Business, keynote speaker, bestselling author, and communication expert Carmine Gallo reveals the keys to telling powerful stories that inspire, motivate, educate, build brands, launch movements, and change lives.
Everyone's got a story – what's yours?
About the Speaker
Carmine Gallo
Best-selling author, Carmine Gallo is also a former reporter and anchor for CNN and CBS. He has sat down with many of the most dynamic and respected business leaders of our time. In these interviews, Carmine gained insight into what makes a great leader.
He formed Gallo Communications with the mission of helping business leaders discover and apply the untapped power of effective communications. Communications is a multi-faceted art form. From internal relationships to press conferences, from rallying investors to counseling employees, from inspiring greatness to managing crisis, managers need to educate, motivate and persuade.
Back to all webinars