Closing the Value Gap: How to Increase Margins and Win the Complex Sale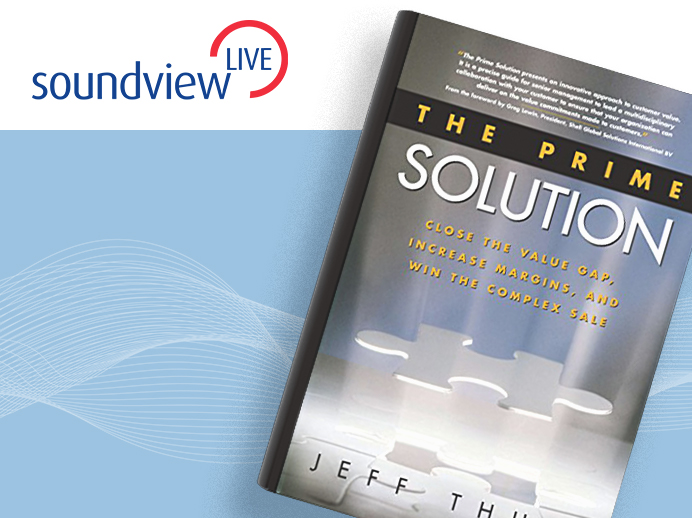 Executives are challenged to increase business performance and profitability in an era in which it is difficult to differentiate products and services. Jeff Thull examines the executive's role in closing the gap between value creation and value delivery and helps you answer the critical question affecting bottom-line profitability: "Why do customers struggle to understand the unique value we deliver and why are they unwilling to pay for it?"
The MP3 recording and slides from this event as well as a book summary for The Prime Solution will be available to listen to or download from your Online Library immediately after check-out.
About the Speaker
Jeff Thull
Jeff Thull is a leading-edge strategist and valued advisor for executive teams of major companies worldwide. As President and CEO of Prime Resource Group, he has designed and implemented business transformation and professional development programs for companies like Shell Global Solutions, 3M, Microsoft, Siemens, Citicorp, IBM, Raymond James, and Georgia-Pacific, as well as many fast track, start-up companies.
Thull has gained a reputation as a leader in the area of sales and marketing strategies for companies involved in complex sales. He is also an in-demand public speaker who has delivered more than 2,500 speeches and seminars. His work is published in hundreds of business and trade publications.
Back to all webinars
More Webinars