How to Be the Ideal Team Player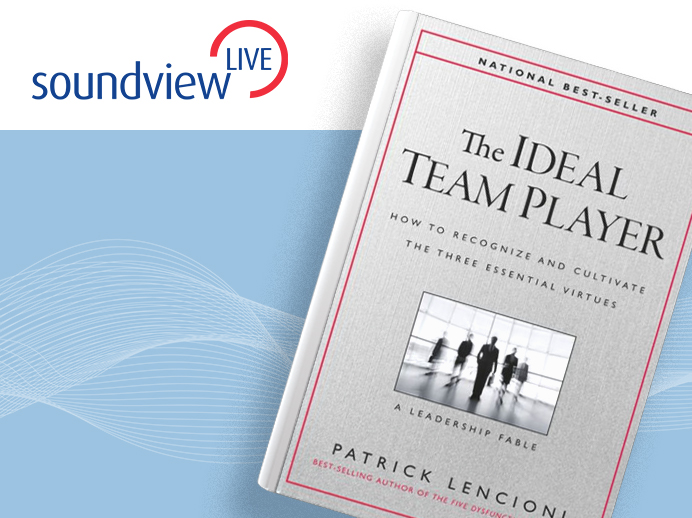 Whether you're a leader trying to create a culture around teamwork, a staffing professional looking to hire real team players, or a team player wanting to improve yourself, this webinar offers applicable tips for your career.
About the Speaker
Patrick Lencioni
Patrick Lencioni is a bestselling author, speaker and consultant with over two decades of experience working with CEOs and their executive teams. He is founder and president of The Table Group, a consulting firm dedicated to building healthy organizations. He is the author of many bestselling books including The Five Dysfunctions of a Team, which continues to be a weekly fixture on national bestseller lists; his books have sold over three million copies.
Pat's work has been featured in numerous publications such as Bloomberg BusinessWeek, Fast Company, INC Magazine, USA Today, Fortune, Drucker Foundation' Leader to Leader, and Harvard Business Review.
The Wall Street Journal has named Lencioni one of the most in-demand business speakers. And he has been a keynote speaker on the same ticket with George Bush Sr., Jack Welch, Rudy Guiliani, Bill Clinton, and General Colin Powell.
As a consultant and speaker, he has worked with thousands of senior executives in organizations ranging from Fortune 500 corporations and professional sports teams to universities and nonprofits, including Southwest Airlines, Chick-fil-A, Nestle, AT&T, Northwestern Mutual, General Mills, SAP, Willow Creek, and the US Military Academy at West Point.
Prior to founding The Table Group, Pat worked at Bain & Company, Oracle Corporation, and Sybase, where he was vice president of organizational development.
Lencioni lives in the San Francisco Bay Area with his wife and their four sons.
Back to all webinars
More Webinars