The Six Key Principles to Having An Impact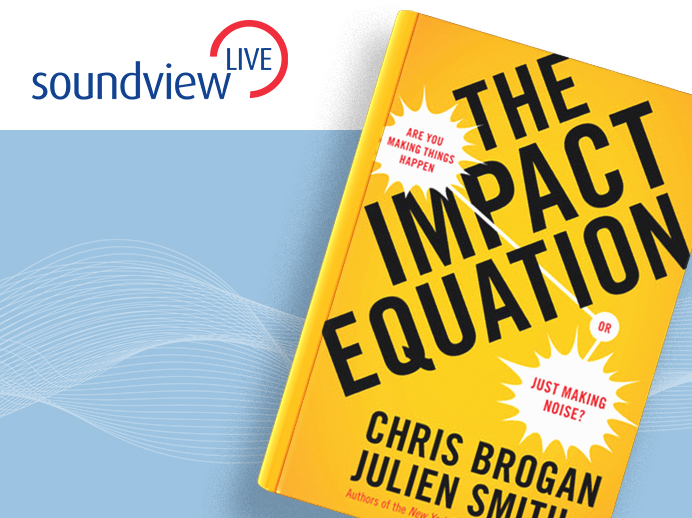 How can you guarantee that you'll be heard and noticed in an age when everyone is connected? In this Soundview Live webinar, The Six Key Principles to Having An Impact, Chris Brogan and Julien Smith reveal their secret to high-impact communication through their Impact Equation: Impact = C x (R + E + A + T + E). They explain this successful formula and provide memorable examples of those that are making it work.
Available: audio recording, video recording
About the Speaker
Chris Brogan
Chris Brogan is the world's leading authority on owning the game you most want to win. Combining a mix of professional leadership development and business strategy, Chris works with professionals like you to own your choices, own your life, and own your future. He is CEO of Owner Media Group, a highly sought after professional speaker and the New York Times bestselling author of eight books and counting, including The Freaks Shall Inherit the Earth, and Just Start Here.
Chris provides education and tools to help you make your life and your business thrive, by teaching you how to own the game you most want to win. Through events and courses and other tools, Chris is dedicated to helping you grow your capabilities and connections and to getting you to that next level of ownership, no matter where you are in the process right now.
Back to all webinars