The Power of Winning Relationships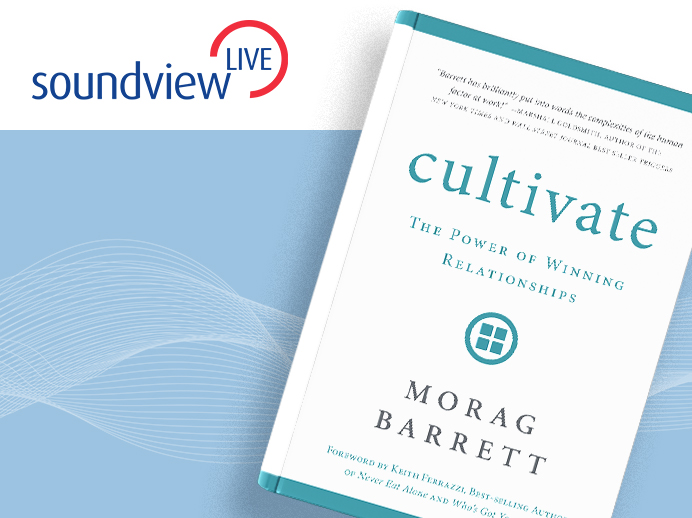 Research and experience show it's the quality of your working relationships that has the greatest impact on your success. In this Soundview Live webinar, The Power of Winning Relationships, Morag Barrett shows you how to cultivate winning relationships. Cultivate is not a "be nicer" message. Morag bring years of global success and practical insight to transform your working environment. Whether you're a seasoned leader, or new in the workplace, you'll see the world of work in a whole new way.
About the Speaker
Morag Barrett
Morag Barrett's experience ranges from senior executive coaching to developing high impact teams across Europe, America, and Asia. She is a sought-after speaker, trainer and executive coach. Her corporate career started in retail banking with Royal Bank of Scotland Group in the UK. With 15 years' experience in the finance industry, Morag understands the challenges of running a business, as well as the complexities of leading and managing people.
Prior to launching SkyeTeam in 2007, Morag was responsible for global leadership and executive development in a US Telecom company. Since launching SkyeTeam she has had the opportunity to work with clients in a range of industries including: Healthcare, Telecom, Mining, Manufacturing, Engineering, and Technology.
Morag earned a Master of Human Resource Management and received the Senior Professional in Human Resources (SPHR) designation. She is also a recognized business coach for the Corporate Coach University and is a Chartered Fellow of the Chartered Institute of Personnel and Development in the UK.
Back to all webinars