The Power of Constructive Conflict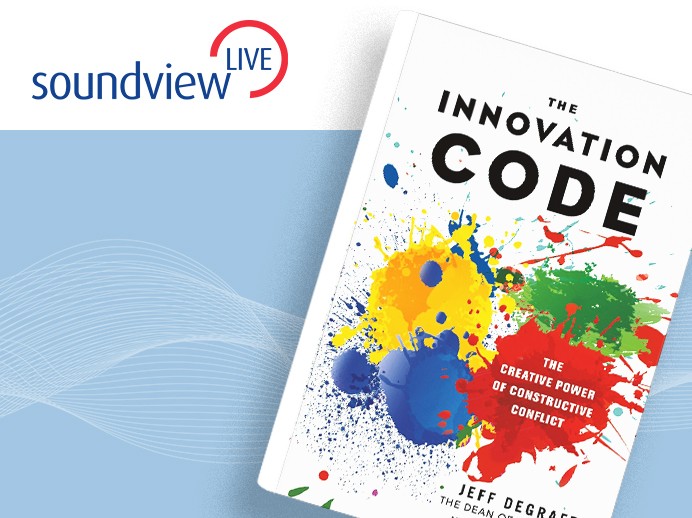 Innovation happens when we bring people with contrasting perspectives and complementary areas of expertise together in one room. We innovate best with people who challenge us, not people who agree with us.
In this Soundview Live webinar, Jeff DeGraff, dubbed the "Dean of Innovation," introduces a simple framework to explain the ways different kinds of thinkers and leaders can create constructive conflict in any organization. DeGraff offers a rigorous but highly accessible guide for achieving breakthrough solutions by utilizing the full—and seemingly contradictory—spectrum of innovative thinking.
About the Speaker
Back to all webinars
More Webinars