The 6 Critical Practices for Leading a Team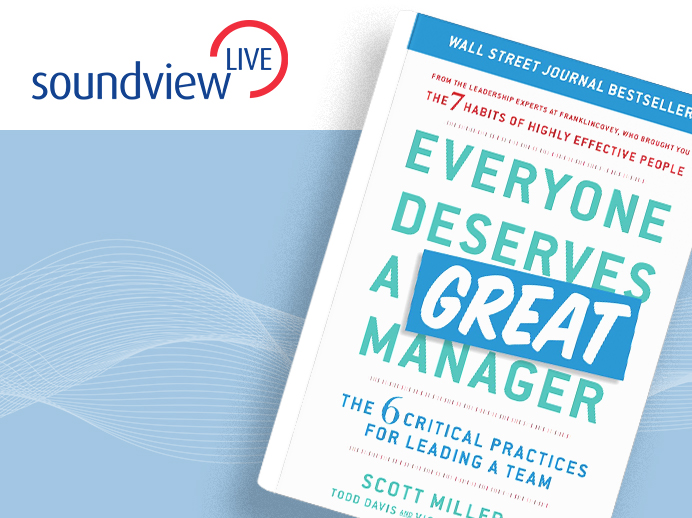 If you're like the millions of people who've made the challenging but rewarding leap to first time manager, you might not be sure what your next move is.
In this Soundview Live webinar, Scott Miller, one of the authors of Everyone Deserves a Great Manager, utilizes his personal and career experience, which has led him to become Executive Vice President of thought leadership at FranklinCovey, to demonstrate how to improve personal performance and become a more effective business leader.
About the Speaker
Scott Miller
Scott Miller is the president and founder of Core Strategy Group in Atlanta, Ga. He was founder of the pioneering political consulting firm Sawyer/Miller Group in New York. Among Sawyer/Miller Group's clients were Corazon Aquino, Vaclav Havel, Boris Yeltsin, Kim Dae Jung, Virgilio Barco, USA for Africa/Hands Across America, Lech Walesa, The Better World Foundation, over 40 U.S. candidates for governor or senator, and every Democratic presidential candidate from 1976 through 1988.
Core Strategy Group's corporate clients have included McDonald's, Verizon, CitiGroup, Microsoft, The Coca-Cola Co., News Corp., The Tribune Co., Highfields Capital, Cox Enterprises, Women & Co., Knight-Ridder, The Southern Co., Janus Capital Group, The Home Depot, The Boston Beer Co., and Disney.
Back to all webinars
More Webinars