The Secret to Bold and Gutsy Leadership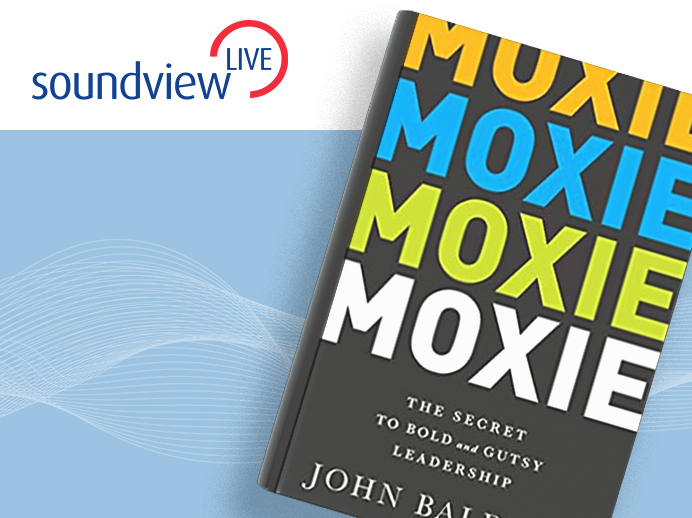 In this Soundview Live webinar, The Secret to Bold and Gutsy Leadership, internationally recognized leadership expert John Baldoni shares the stories of leaders from all walks of life including business, politics, sports and the arts, and explores how they exemplify moxie. Baldoni shows how leaders can combine thought and action to take themselves and their organizations to new levels, inspiring innovation and effective leadership.
About the Speaker
John Baldoni
John Baldoni is chair of the leadership development practice of N2growth, a global leadership consultancy. Baldoni is an internationally recognized leadership educator, executive coach and speaks throughout North America and Europe. Baldoni is the author of a dozen books, including Lead with Purpose, Lead Your Boss, and The Leader's Pocket Guide. In 2014 Trust Across America named him to its list of top 100 most trustworthy business experts. Also in 2014 Global Gurus ranked Baldoni No. 11 on its list of global leadership experts. He has authored more than 500 leadership columns for a variety of online publications including Forbes, Harvard Business Review and Business Week.
Back to all webinars