Balancing the Two Faces of Leadership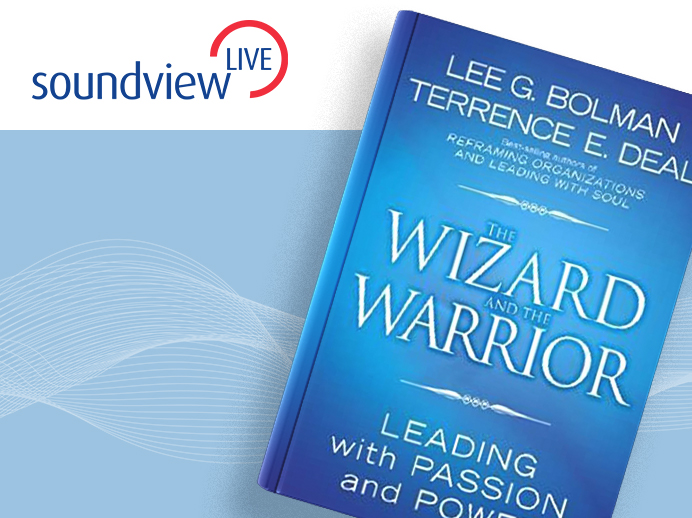 Bolman and Deal use the dual images of The Wizard and the Warrior to discuss what it takes to be a real leader. Great leaders must act both as Wizard, calling on imagination, creativity, meaning and magic, and as Warrior, mobilizing strength, courage and willingness to fight in order to fulfill their mission. Learn how to find the leader within yourself.
The MP3 recording and slides from this event as well as a book summary for The Wizard and the Warrior will be available to listen to or download from your Online Library immediately after check-out.
About the Speaker
Terrence Deal
Terrence E. Deal is retired from the Rossier School, University of Southern California, where he served as the Irving R. Melbo Clinical Professor. Before joining USC, he served on the faculties of the Stanford University Graduate School of Education, the Harvard Graduate School of Education, and Vanderbilt University's Peabody College of Education. He received his B.A. degree from LaVerne College in history, his M.A. degree from California State University at Los Angeles in educational administration, and his Ph.D. degree from Stanford University in education and sociology. He is the author of more than 30 books. In addition to his work with Bolman, these include the bestseller Corporate Cultures (with A.A. Kennedy) and Shaping School Culture.
Terry Deal can be reached at sucha@slocoast.net.
Lee Bolman
Lee G. Bolman is an author, teacher, consultant and speaker who currently holds the Marion Bloch/Missouri Chair in Leadership at the University of Missouri-Kansas City.
Bolman has written numerous books on leadership and organizations with co-author Terry Deal, including the bestsellers Leading with Soul: An Uncommon Journey of Spirit and Reframing Organizations: Artistry, Choice, and Leadership. He holds a B.A. in history and a Ph.D. in organizational behavior from Yale University. Prior to assuming his current position, he taught for more than 20 years at Harvard University, where he also served as director of the National Center for Educational Leadership and the Harvard School Leadership Academy, as well as chair of the Institute for Educational Management.
Lee Bolman can be reached at bolman@allmail.net.
Back to all webinars