The 4 SNAP Rules of Selling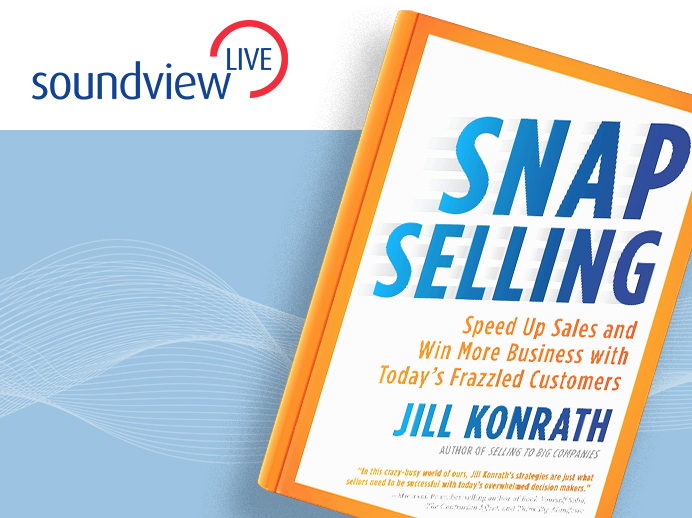 In this Soundview Live webinar, The 4 SNAP Rules of Selling, Jill Konrath shows you how to overcome obstacles to win more sales with frazzled customers. Drawing on years of selling experience and stories of other successful sellers, she will offer four SNAP Rules: Keep It Simple, Be iNvaluable, Always Align and Raise Priorities, to make a difference in your sales immediately.
Available: audio recording, video recording, slides, summary of SNAP Selling
About the Speaker
Jill Konrath
Jill Konrath's passion for sales was ignited at Xerox Corporation where she was frequently recognized for superior performance as both an account executive and regional sales manager. Her joy in selling, combined with an innate ability to teach, led her to present countless training programs for colleagues, create a myriad of sales tools, coach dozens of trainees and to work on new product launches – in addition to her sales job! This was the impetus for starting her own business. When Jill recognized that the crazy-busy work environment was wreaking havoc with sellers, she immersed herself in the issue till she discovered new strategies that worked.
Back to all webinars