Learn the Agile Selling Mindset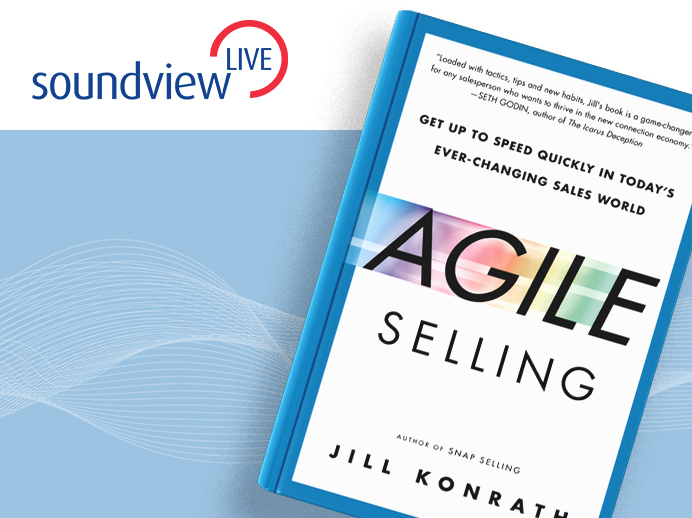 When salespeople are promoted, switch jobs, or face new business conditions, they need to learn lots of new information and skills quickly. It's a daunting task, compounded by the fact that they're under intense pressure to deliver immediate results.
In this Soundview Live webinar, Learn the Agile Selling Mindset, Jill Konrath introduces the concept of agile selling as the ability to quickly learn all this new info and then leverage it for maximum impact. Having an agile mind-set, one that keeps you going through challenging times, is the crucial starting point. You also need a rapid-learning plan that helps you establish situational credibility with your targeted or existing customers. If you want a no-nonsense guide to unleashing your untapped sales potential, this is it.
About the Speaker
Jill Konrath
Jill Konrath's passion for sales was ignited at Xerox Corporation where she was frequently recognized for superior performance as both an account executive and regional sales manager. Her joy in selling, combined with an innate ability to teach, led her to present countless training programs for colleagues, create a myriad of sales tools, coach dozens of trainees and to work on new product launches – in addition to her sales job! This was the impetus for starting her own business. When Jill recognized that the crazy-busy work environment was wreaking havoc with sellers, she immersed herself in the issue till she discovered new strategies that worked.
Back to all webinars
More Webinars