Proven Strategies for Selling Yourself in Any Situation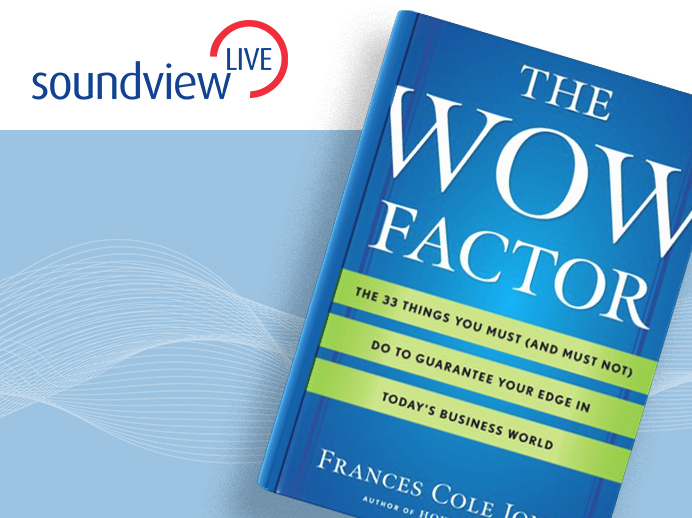 Corporate coach Frances Cole Jones has helped numerous CEOs, celebrities, and public personalities present their best selves on camera and onstage, in boardrooms and in person. In this Soundview Live webinar, Proven Strategies for Selling Yourself in Any Situation, she shares her strategies for making your mark in business and in life.
Every encounter, Jones believes, provides you with an opportunity to positively influence colleagues, employers, neighbors–even competitors. Not only your words, but your tone of voice and your body language speak volumes. The question, however, is: Are they working together to say what you want them to, as effectively as possible?
About the Speaker
Frances Cole Jones
Frances Cole Jones appears frequently on ABC and Fox News, is a body language expert for The Insider, a business etiquette expert for Demand Media's eHow video series, and a job interview expert for About.com. In addition to writing and speaking, Frances is the President of Cole Media Management, a media training company focused on cultivating clients' inherent strengths to develop more powerful communication skills.
Prior to founding Cole Media Management, Frances worked at St. Martin's Press, Viking Penguin, and Doubleday as an editor of commercial nonfiction. The experience of helping authors translate their ideas into books that retain their unique voice is part of what makes her valuable to clients.
Back to all webinars
More Webinars