The New Science of Personal Success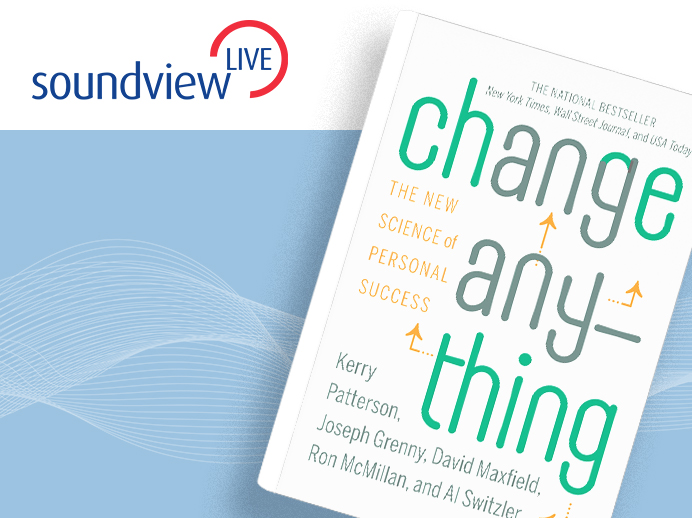 In this Soundview Live webinar, The New Science of Personal Success, Al Switzler presents a breakthrough application of powerful social science skills to equip everyone with the ability to succeed at self-directed change. "Change Anything" skills help employees and leaders take charge of their own change in ways that lead to greater engagement, performance, health, and personal happiness.
Available: audio recording, video recording
About the Speaker
Al Switzler
Al Switzler is a member of the Soundview Author Network which provides detailed information on author's schedules as well as media content provided by the author. You can view Al Switzler's author network page here
Al Switzler is the co-chairman and co-founder of VitalSmarts, an innovator in corporate training and organizational performance. He is also the co-author of three immediate New York Times bestsellers: Influencer,Crucial Conversations and Crucial Confrontations. His award-winning training programs of the same titles have been used successfully by more than 300 of the Fortune 500 companies and products resulting from his work have taught more than 2 million people worldwide.
Al has served as president of two consulting firms, vice president of marketing for an information firm, and director of training and development for a large healthcare organization. He is currently on the faculty at the University of Michigan Executive Development Center.
Back to all webinars