How to Become an Expert Negotiator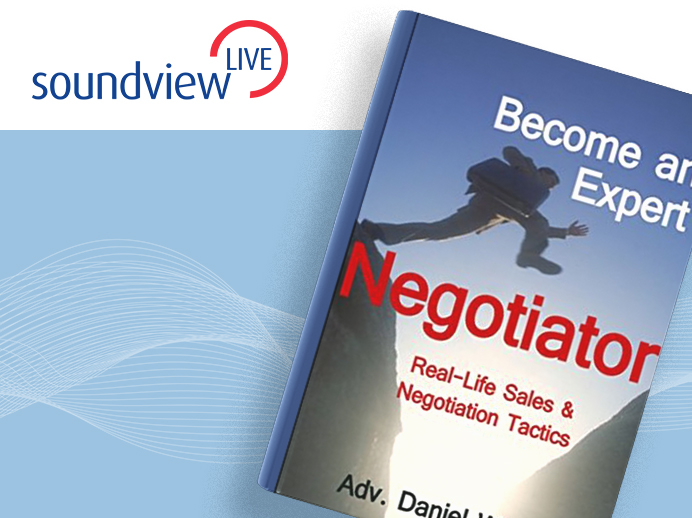 You may be a high-ranking CEO or a first day salesman, a service provider or self-employed. If you face encounters with your partners, clients, suppliers or employees, in which you want them to think differently at the end of the meeting and actually do what you want – this webinar is for YOU. The objective of this Soundview Live webinar, How to Become an Expert Negotiator with Daniel Weiser, is to improve your negotiation skills and to move you one step closer to closing your deal.
About the Speaker
Daniel Weiser
Daniel Weiser is the Founder and Managing Director of DealMakers – Negotiators International, a leading firm in transaction consultation and sales and negotiation training. Established in 2005, the Firm's clientele includes leading multinational corporations, mostly from the high-tech/IT field. Based on Mr. Weiser's 17 years of commercial negotiation experience, he provides C-level consultation on complex high-tech and commercial transactions and executive negotiation coaching for deal management skills.
Prior to establishing DealMakers, Mr. Weiser served as VP and Director of Business Development at Lynx Photonic Networks and Internet Gold International. Mr. Weiser holds an MA, Business Administration, an LLB, and a BA, Business Administration and Psychology, from the Hebrew University in Jerusalem.
Back to all webinars