Health & Wellness
Leadership
Mindfulness Basics to Thrive in a 24/7 World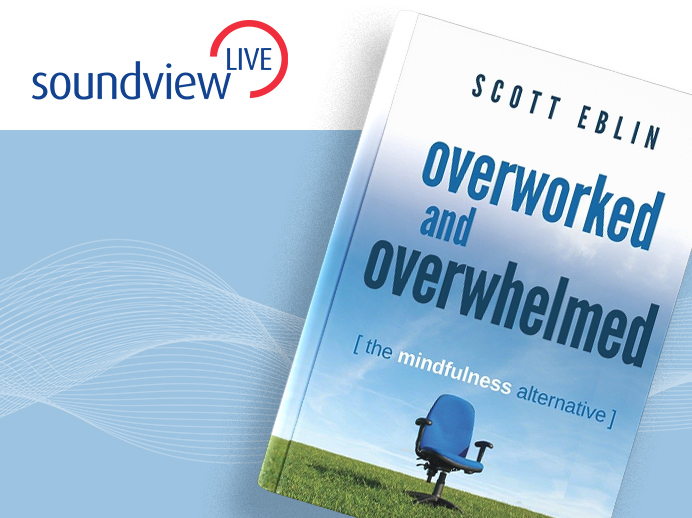 New research shows that the smartphone equipped professional is connected to work 72 hours a week. Forty eight percent of Americans report that their stress level is up and that the number one source of stress is the job pressure of a 24/7 world.
In this Soundview Live webinar, Mindfulness Basic to Thrive in a 24/7 World, Scott Eblin offers practical insights for the executive, manager or professional who feels like their RPM is maxed out in the red zone. By making the concepts and practices of mindfulness simple, practical and applicable, this event offers actionable hope for today's overworked and overwhelmed professional.
About the Speaker
Scott Eblin
As an executive coach, speaker and author, Scott Eblin helps next level leaders learn what to pick up and let go of to get game changing results.
As a former Fortune 500 executive himself, Scott knows the demanding expectations and challenges his clients face. He coaches busy, successful leaders in what he calls the "school of real life" to help them identify the strengths they can build on along with the vital few opportunities that will help them be even better.
Scott is an honors graduate of Davidson College and holds a masters degree in public administration from Harvard University.  He has a certificate in leadership coaching from Georgetown University and is a member of the faculty for that program. Scott also holds the designation of Professional Certified Coach from the International Coach Federation.
Back to all webinars
More Webinars