How to Lead Yourself, Your People, and Your Organization for Extraordinary Results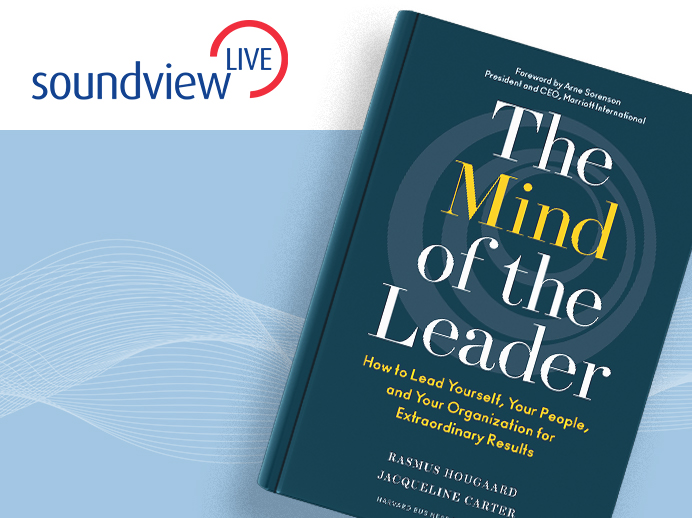 The world is facing a global leadership crisis. Seventy-seven percent of leaders think they do a good job of engaging their people, yet 88 percent of employees say their leaders don't engage enough. There is also a high level of suffering in the workplace: 35 percent of employees would forgo a pay raise to see their leaders fired. This is an enormous waste of human talent–despite the fact that $46 billion is spent each year on leadership development.
In this Soundview Live webinar, Jacqueline Carter offers a radical, yet practical, solution. To solve the leadership crisis, organizations need to put people at the center of their strategy. They need to develop managers and executives who lead with three core mental qualities: mindfulness, selflessness, and compassion.
About the Speaker
Back to all webinars
More Webinars

Developing Your Influence from Anywhere in the Organization

Speaker: John C. Maxwell

Watch

How Organizations Lose Their Energy and How to Get It Back

Speakers: Steve Buchholz, Tom Roth

Watch

Leadership That Liberates Creativity

Speaker: Lina M. Echeverría

Watch