How to Discover and Maximize Your Presentation Persona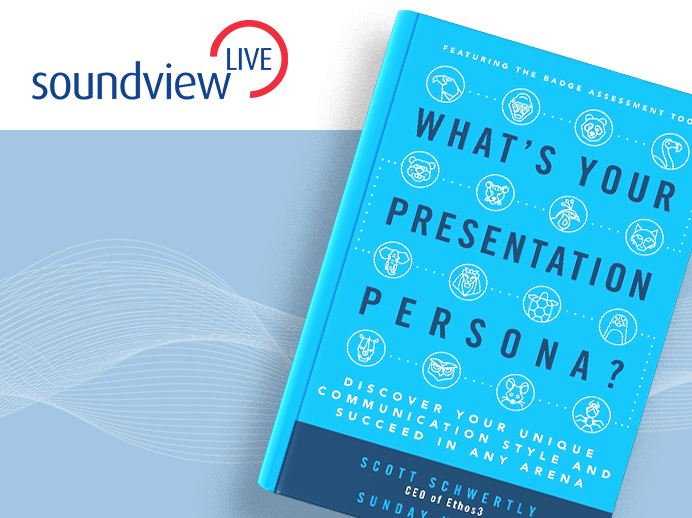 In this Soundview Live webinar, Scott Schwertly identifies different presentation personas, each with its own strengths and weaknesses, and shows you how to leverage your unique qualities to become a more powerful, persuasive, and successful presenter.
The key to reaching others is knowing who you are. Get to know yourself. Build on your strengths. Work on your weaknesses. Learn how to deliver your message with confidence, charisma, humor, and authenticity. Be yourself – but better. Incorporate techniques into your unique style to become the strongest, most well-rounded communicator you can be – so you can impress any audience, on any topic, anytime.
About the Speaker
Back to all webinars