Tap Into the Greatness Already In You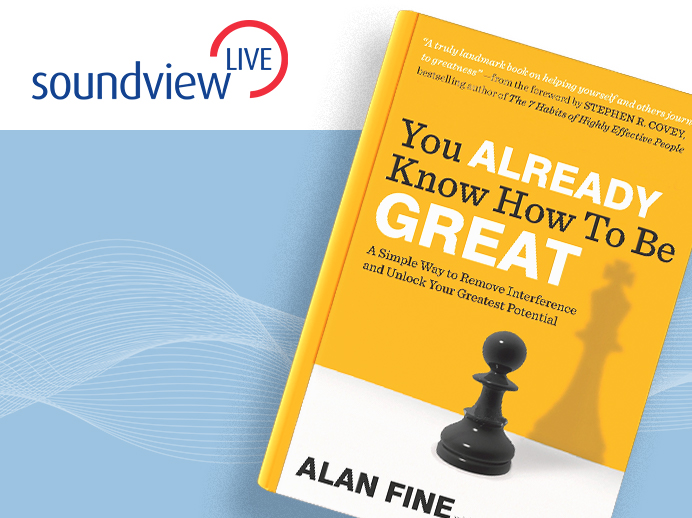 In this Soundview Live webinar, Tap Into the Greatness Already In You, Alan reveals his simple and proven approach to achieving breakthrough performance. It starts with reducing the interference that blocks your potential through an amazing process called GROW. No matter who you are or what you do, this webinar will help you eliminate what's standing in the way of achieving your goals.
The MP3 recording and slides from this event will be available to listen to or download from your Online Library immediately after check-out.
About the Speaker
Alan Fine
Alan Fine is an author, world-renowned performance coach to high-profile leaders and athletes, and Founder/President of InsideOut. In addition to being a popular trainer and speaker, Alan has spent the last 25 years as a mental performance/focus coach to top professional tennis players and golfers, musicians, and corporate executives. Mr. Fine's approach to breakthrough performance has been used for over two decades by some of the most well respected companies in the world, including IBM, P&G, Sprint, 3M, GAP, Honeywell, Oracle, Thompson, and many others.
Back to all webinars
More Webinars