How to Attract and Keep the Best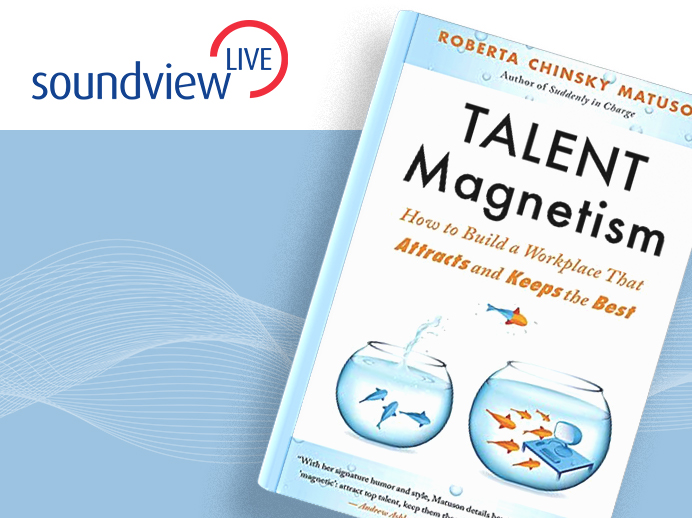 In this Soundview Live webinar, How to Attract and Keep the Best, Roberta Matuson explains how to navigate the changing talent pool and the challenges of recruitment. The impact of extraordinary workers – ambitious, driven employees who are reliable under a tight deadline, are always seeking to improve, and consistently deliver results – is undisputed, and having such workers can determine a company's success. With concrete tips and enlightening employee comments, this event will be an invaluable guide to attracting and retaining the top talent that can transform your organization.
About the Speaker
Roberta Matuson
For more than 25 years, Roberta Matuson, president of Matuson Consulting, has helped leaders in Fortune 500 companies, including Best Buy, New Balance, The Boston Beer Company and small to medium-size businesses, achieve dramatic growth and market leadership through the maximization of talent. She is known world-wide as "The Talent Maximizer®." Roberta holds an MBA from the University of Houston and a BS in Human Resource Management from Northeastern University. She is a graduate of Alan Weiss's Million Dollar Consulting® College.
Back to all webinars