Win With Enthusiastic Employees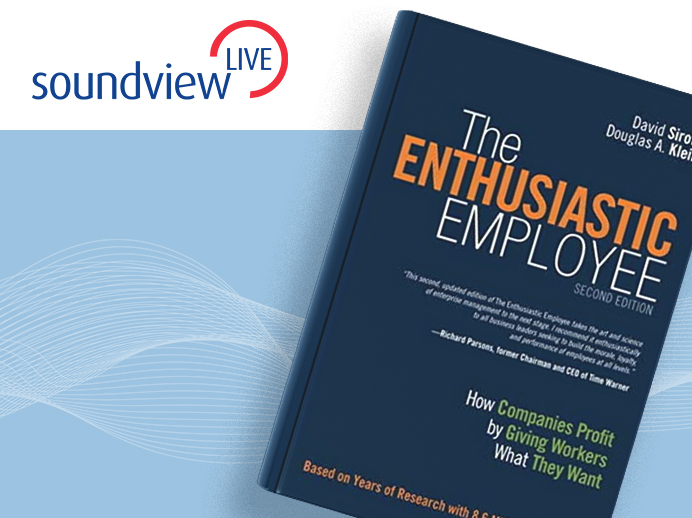 Enthusiastic employees outproduce and outperform employees who are not motivated to perform. Most people are enthusiastic when they are hired: hopeful, ready to work, and eager to contribute. What happens to dampen their enthusiasm? Management, that's what.
Drawing on detailed case studies and employee attitude surveys from hundreds of companies, David Sirota reveals what employees really want from their employer. He presents the specific management practices that offer the greatest positive performance impact.
The MP3 recording and slides from this event as well as a book summary for The Enthusiastic Employee will be available to listen to or download from your Online Library immediately after check-out.
About the Speaker
David Sirota
David Sirota is founder and chairman emeritus of Sirota Consulting, a firm with a national reputation for improving performance by systematically measuring and managing employee, customer and community relationships. He previously served as IBM director of behavioral science research and application. Sirota has taught management at Cornell, Yale, MIT and Wharton, and was a study director at the University of Michigan's Institute of Social Research. His work has been featured in Fortune and The New York Times. He holds a doctorate in social psychology from the University of Michigan.
Back to all webinars
More Webinars