The Power of Employee Learning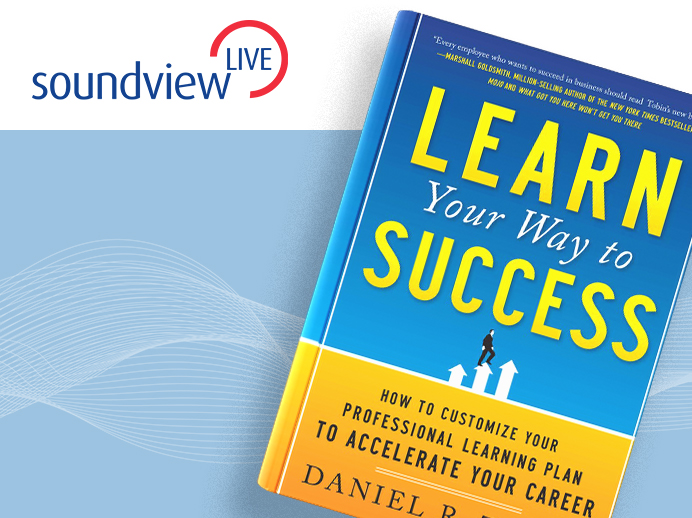 With a focus on the HR and Training professional, Tobin provides guidelines for improving the effectiveness of both formal classroom-based and e-learning programs and informal training, to help companies move toward "learning facilitation."
The audio recording, video recording, and slides will be available to listen to or download from your Online Library immediately after check-out.
About the Speaker
Daniel Tobin
Dan has worked in the training and development field for 30 years, including eleven years at Digital Equipment Corporation where he founded Digital's Network University, and two years at Wang Global/Getronics where he founded Wang Global/Getronics Virtual University.  He is currently Vice President of Design and Development for the American Management Association in New York, NY.  Dan has extensive experience in management development, executive education, sales and sales support training and technical education. He has also been an adjunct professor in the graduate management program at Emmanuel College in Boston, teaching courses in leadership, effective teamwork, and organizational transformation.
Dan is the author of five books, Re-Educating the Corporation: Foundations for the Learning Organization (Wiley, 1994), which has been hailed as "the first practical approach to building a learning organization"; Transformational Learning: Renewing Your Company Through Knowledge and Skills (Wiley, 1996), named as "one of the thirty best business books of 1996" by Soundview Executive Book Summaries; The Knowledge-Enabled Organization: Moving from Training to Learning to Meet Business Goals (AMACOM,1997), cited by Training & Development magazine as "A groundbreaking book that blends theory with hands-on advice about building and developing a knowledge-based organization; "All Learning Is Self-Directed: How Organizations Can Encourage and Support Independent Learning (American Society for Training & Development, 2000) and "The AMA Guide to Management Development" (with Margaret Pettingell) (AMACOM, 2008).  Dan's articles and press interviews have appeared in leading business and professional publications on four continents.
Noted for his practical approaches and his sense of humor, Dan is a popular speaker and seminar/workshop leader. He has given workshops and keynote addresses on five continents.
Dan Tobin holds a master's degree from the Johnson Graduate School of Management and a Ph.D. in the Economics of Education, both from Cornell University.
Back to all webinars
More Webinars