A Leader's Guide to Navigating the New American Workplace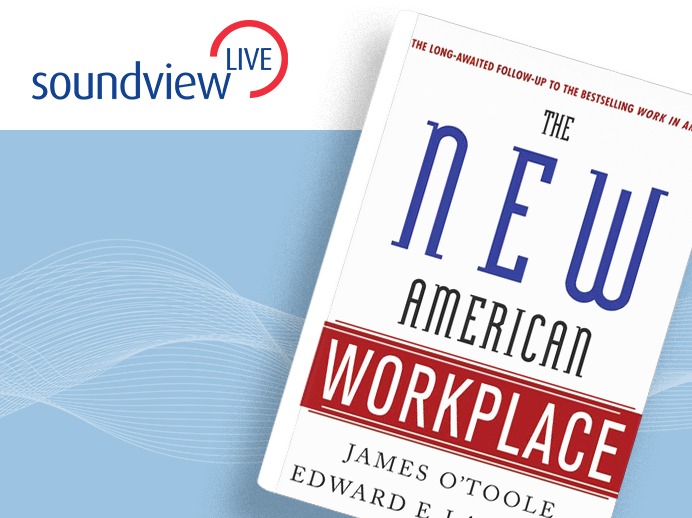 O'Toole and Lawler take on the challenging task of analyzing the conclusions of the landmark Work in America project which O'Toole chaired over 30 years ago. They look at what has changed and what hasn't for American workers, and look forward to what will affect workers in the near future.
Peer inside the current American workplace, and see where the economy, globalization and technology are taking us in the future. You'll learn much from the combined knowledge of these renowned authors.
The MP3 recording and slides from this event as well as a book summary for The New American Workplace will be available to listen to or download from your Online Library immediately after check-out.
About the Speaker
James O'Toole
James O'Toole is the Daniels Distinguished Professor of Business Ethics at the University of Denver's Daniels College of Business. James O'Toole was the principal author of the federal governments' Work in America report. He is author of 17 books, including Leading Change, The Executive's Compass and Creating the Good Life. He holds a doctorate in social anthropology from Oxford University, is Research Professor in the University of Southern California's Center for Effective Organizations, and is the Mortimer Adler Senior Fellow of the Aspen Institute.
Back to all webinars
More Webinars