Critical Conversations: Ensuring Success without Sacrificing Sanity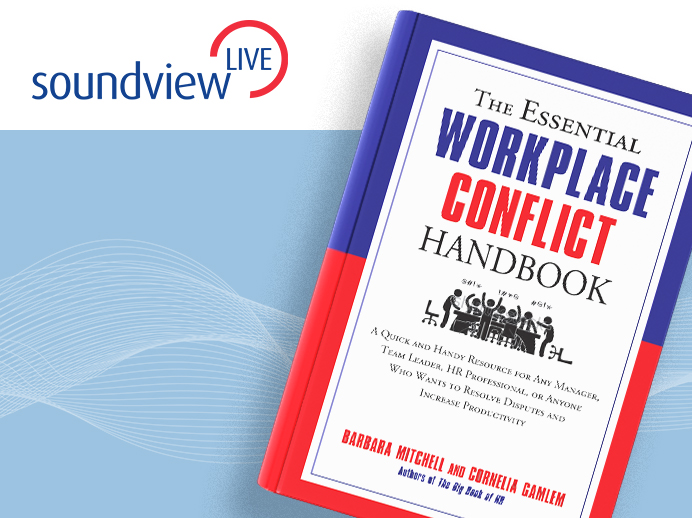 Today's workplaces are dynamic, so it shouldn't surprise anyone that tension can develop quickly and ruinously. The Essential Workplace Conflict Handbook is the ideal resource for anyone ready to confront conflict at work rather than run from it. Managed correctly, conflict can be a positive source for innovation and creativity.
In this Soundview Live Webinar, Critical Conversations: Ensuring Success without Sacrificing Sanity, Barbara Mitchell and Cornelia Gamlem will offer guidance to employees, managers at all levels, and business owners about how to communicate effectively to achieve a tension-free workplace.
About the Speaker
Cornelia Gamlem
is President of the GEMS Group ltd., a management consulting firm that offers Human Resources solutions. She has held a number of leadership positions with The Society for Human Resource Management, including serving on its National Board of Directors and chairing its Workplace Diversity Committee, serving on the Global Forum Board of Directors and on the Workplace Diversity Panel.
Barbara Mitchell
Managing Partner of The Mitchell Group, is a human resources and organization development consultant. An active volunteer with the Society of Human Resource management, she is a past President of its Employment Management Association and served on its Special Expert Panel on Consulting and Outsourcing. She has held leadership positions with HR groups around the country. She co-authored The Essential Human Resources Handbook with Cornelia Armstrong, which was published in July, 2008.
Back to all webinars