Creating an Environment that Energizes Everyone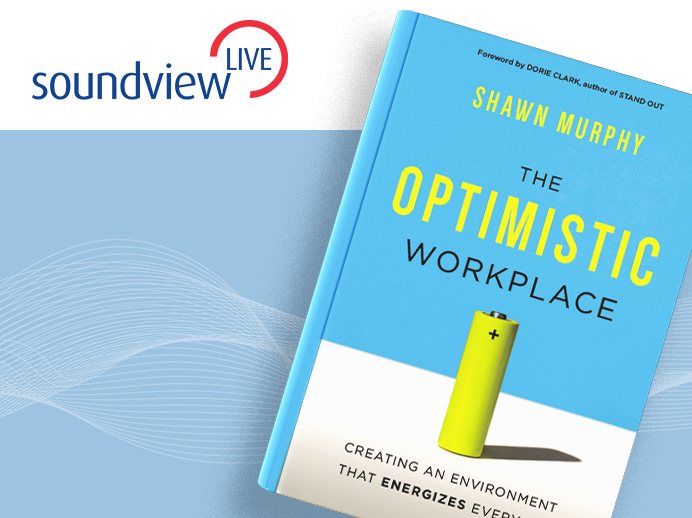 When it comes to work these days, we're expected to do more with less–but is this nose-to-the-grindstone philosophy the best way to run a business? Alarmingly low employee engagement numbers indicate otherwise.
In this Soundview Live webinar, Creating an Environment that Energizes Everyone, Shawn Murphy presents an array of surprisingly simple strategies to focus your actions and make employee optimism not just a worthy goal–but a real and measurable result.
About the Speaker
Shawn Murphy
Shawn Murphy is an independent consultant with 20 years of experience helping organizations create workplace optimism. He is the cofounder and CEO of Switch & Shift, a company dedicated to helping leaders shift their mindsets about their role in creating positive workplaces. The Huffington Post listed Shawn as a top leadership blogger and influential HR expert on Twitter in 2013, and HR Examiner named him a Top Trend-spotter in HR in 2012. He has been named as a Top 100 leadership speaker by Inc.com.
Back to all webinars
More Webinars