Book Review by Andy Ghillyer
For those looking to start or grow a business, or to bring an entrepreneurial mindset to their corporate role, information is never in short supply. You can take the academic route and learn management and organizational theory (including detailed analyses of real-world case studies), or you can learn from those who have built a successful enterprise.
In his new book, Built Not Born: A Self-Made Billionaire's No-Nonsense Guide for Entrepreneurs, author and self-made billionaire Tom Golisano, the founder of HR solutions provider Paychex, clearly prefers the latter approach. With a business serving over 670,000 clients from more than 100 offices nationwide, Golisano has earned the right to share "not-so-secret secrets to success," that enabled him to start and grow a business from a few thousand dollars to a multi-billion-dollar enterprise.
Old School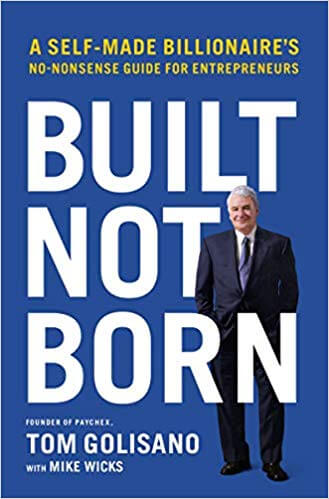 The author makes no apologies for his "old school" approach in sharing his more than fifty years of business experience. From his perspective, the only way to earn that much experience is to live it, and his commitment to his readers is to distill his journey into pointers, tips, and recommendations that every aspiring entrepreneur would be wise to follow.
His dismissal of the value of a MBA, for example, may be contrarian, but he is confident that his journey as the son of Sicilian immigrants validates that position. Equally contrarian is his belief that you will achieve greater success if you bring people along with you rather than just trampling over them as a stereotypical cutthroat operator. He doesn't shy away from the fact that he has had to make some tough decisions in his time, but he still remains committed to a philosophy of plenty of riches to go around rather than competing for the biggest slice of a finite pie.
By his own admission, much of Golisano's advice amounts to common sense: make sure you fully understand the business you are in; keep a careful eye on your finances at all times; "hire for attitude, train for skill, fire when necessary," and the classic, "lead, follow, or get out of the way." The overarching message here is an important one. It is very easy to get distracted by buzzwords and management theories du jour, but Golisano is a fervent advocate of the Peters and Waterman adage of "sticking to your knitting."
Viability on One Page
Golisano maintains this commitment to keeping it simple from the outset. Any business plan, he argues, can be summarized on one page. If you fully understand your operating costs and can accurately project your revenue per customer, you will know how many customers or transactions you will need to break even. "The rest is strategy, useful but peripheral." In other words, you can hire the best consultants to help you build a staggered strategic plan (1 year, 3 year, 5 year), but if you don't know which transaction or individual customer will take you from breakeven to profit, why are you even in business?
Built Not Born offers a self-made billionaire's "not-so-secret secrets to success." If you're an aspiring business owner, the insights from this proven entrepreneur will show you how to grasp the right opportunity and thrive.
______________________________________________________________________________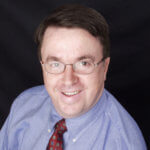 Andy Ghillyer is a Contributing Writer at Soundview. He lives in Tampa, FL where he specializes in writing for the B2B and academic markets while raising a growing menagerie of cats and dogs.
______________________________________________________________________________
Soundview subscribers get in-depth summaries of the key concepts in best-selling business books (like Built Not Born) delivered to them every week! Take your career to new heights by staying up-to-date with the trends and ideas affecting business leaders around the globe.