Book Review by Taylor Berrett
Get Inside the Minds of Over 40 Successful People
We all love to see and learn about the world's most successful entrepreneurs and creatives, but far too often we imbue them with a sense of 'other-ness' that separates them from the rest of us. We think that they have something we don't, some undefinable qualities that make them destined for greatness while we're destined to stay where we are, our dreams always just out of reach. Even as we crave success, we consider it unattainable.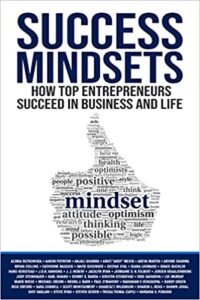 But what if reaching the success we dream of was as simple as shifting our mindset? What if the only thing that separates the people living their dreams from the rest of us is the way we think about those dreams?
In Success Mindsets, an anthology-style book now available from Leaders Press, forty different successful entrepreneurs and industry leaders share the mindsets they've adopted that have helped them reach and exceed their loftiest goals. From CEOs and leading entrepreneurs to creatives and thought leaders, the perspectives in Success Mindsets are guaranteed to strike a chord with just about anyone who wants to turn their goals into action.
A Book Where More is More
One of the aspects that makes this book so successful when compared to other analyses of success is simply the breadth of viewpoints it offers. After all, no one method is attainable or even appropriate for every person. By offering dozens of different perspectives on successful mindsets and what it takes to achieve greatness, readers are able to see that there's no one-size-fits all approach. It's as illuminative as it is inspiring to see that for every teenage entrepreneur who struck it big there's a middle-aged individual who was much later in life before they found their breakthrough. In this regard, the anthology-style approach the book takes is more powerful than any single-voiced and single-minded manifesto from even the most successful entrepreneur or thought leader.
Leaders featured in the book include JJ Hebert, nine-time award winning author of five #1 bestsellers; Steve Ryan, a successful singer, songwriter, and actor; and Lee Murray, a fiction writer who has been awarded many of the most prestigious literary prizes. These are just a few of the over three-dozen voices featured, each one offering their own insights, inspiration, and powerful stories of overcoming adversity to achieve greatness.
The Bottom Line
If you have a goal that always seems like it's better left for tomorrow (or the day after), the problem may not be your abilities— it may be your mindset. Success Mindsets may not boast major marquee names, but the voices within its pages have obtained genuine success that's within reach for anyone. If you have the vision, capabilities, and goals to achieve greatness, your last obstacle might just be the way you're thinking. Success Mindsets may be the tool to help you overcome that barrier.
________________________________________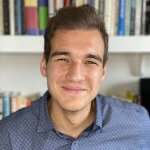 Taylor Berrett is a Contributing Writer at Soundview. He is also a freelance writer, editor, and host of the podcast Alone in a Room.