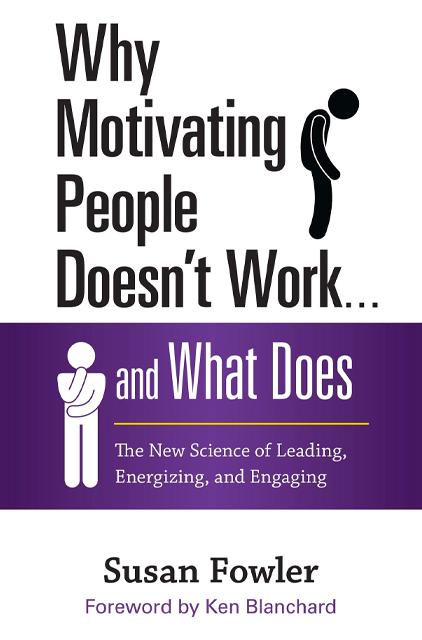 Why Motivating People Doesn't Work … and What Does
The New Science of Leading, Energizing, and Engaging
15min
reading /
21min
listening time
About the Summary
Senior consulting partner for the Ken Blanchard Companies, Susan Fowler, reveals that motivating people doesn't work because they are already motivated. What does work is helping people understand why they are motivated. Her Optimal Motivation process shows leaders how to help people meet their needs for autonomy, connection and competence for long-lasting motivation.
In This Summary, You Will Learn:
The power of the need for autonomy, relatedness, and competence.
The five workplace beliefs that undermine optimal motivation.
The MVPs of self-regulation.
Instances when you should conduct an Outlook Conversation.
Buy the book at Amazon