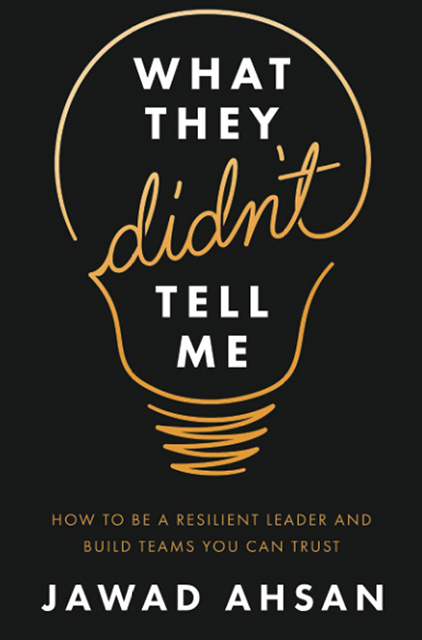 What They Didn't Tell Me
How to Be a Resilient Leader and Build Teams You Can Trust
10min
reading time /
13min
listening time
About the Summary
In What They Didn't Tell Me, the author's goal is to help you become a resilient leader and surround yourself with teams you can trust to weather storms and achieve great things together. Author Jawad Ahsan is a CFO of a publicly traded company and admits that his path there was anything but typical. He didn't enter as a CPA or via a job on Wall Street. He instead achieved his financial and leadership training from General Electric. Throughout his story, you can feel his successes and failures, the steep learning curve he had to overcome, and the flexibility and perseverance he overcame to adapt and overcome challenges along the way.
In This Summary, You Will Learn:
How to hire people you can trust.
How to avoid people with the four uncoachable traits.
How to lead teams in the most effective ways.
How to lead your team with vision rather than react to short-term circumstances.
Buy the book at Amazon