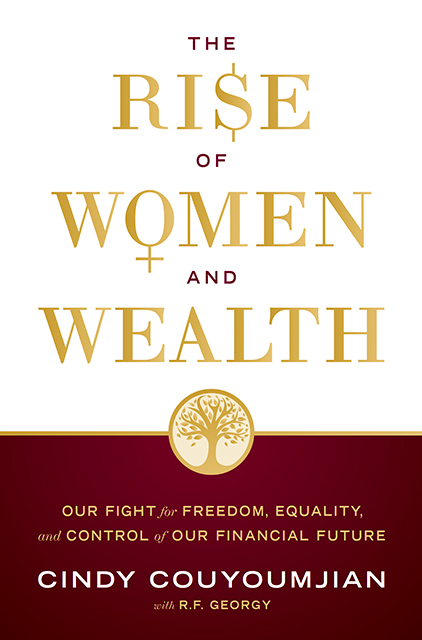 The Rise of Women and Wealth
Our Fight for Freedom, Equality, and Control of Our Financial Future
10min
reading /
13min
listening time
About the Summary
Throughout The Rise of Women and Wealth: Our Fight for Freedom, Equality, and Control of Our Financial Future, author Cindy Couymijian shows that women can reclaim their power by confronting America's patriarchal past. Women must find the strength and courage to move forward by gaining an understanding of the past. The message of this book is hopeful. It is filled with truths and empowerment for women looking for a brighter future, financial freedom, and power. Knowledge is power. This book seeks to help women understand the power dynamic that currently exists and teach them how to assert their unique power. It does this by exploring women's historical, political, economic, and financial knowledge.
In This Summary, You Will Learn:  
The history of the male-dominated financial realm.
How to become financially literate.
How to reclaim financial power and liberty.
How to apply actionable steps toward achieving financial freedom.
Buy the book at Amazon