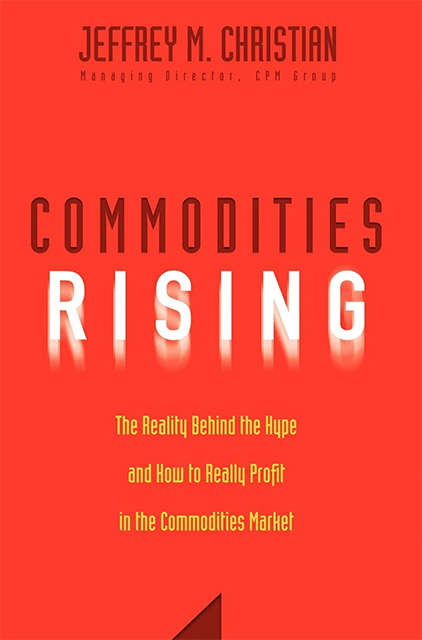 Commodities Rising
The Reality Behind the Hype and How to Really Profit in the Commodities Market
15min
reading time /
19min
listening time
About the Summary
This guide to commodities for individual investors presents an overview of the commodities market and covers topics such as China as a commodities consumer. Commodities expert, Jeffrey M. Christian, debunks myths about China as a driving force in high prices. Commodities Rising contains an analysis of the current market and a view of the future aimed at identifying profit situations for investors and traders. The second part of the book details 16 different commodities, including: supply, demand, outlook and how to invest.
In This Summary, You Will Learn:
The specific pitfalls to avoid in commodities investing.
How commodities can be used to reduce risk and increase returns.
Details about specific commodities like gold, silver, petroleum, and corn.
The many different ways you can invest in commodities.
Buy the book at Amazon