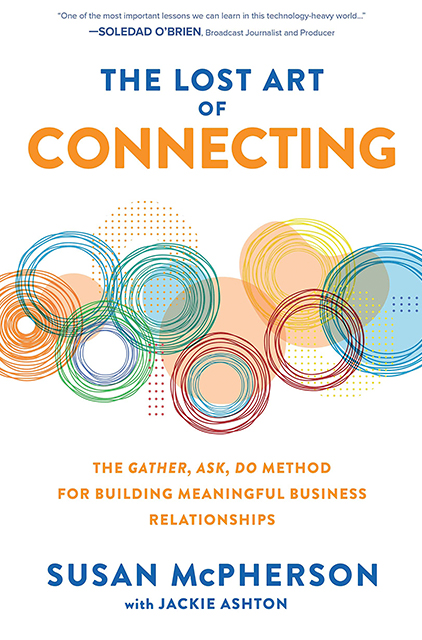 The Lost Art of Connecting
The Gather, Ask, Do Method for Building Meaningful Business Relationships
15min
reading time /
19min
listening time
About the Summary
In The Lost Art of Connecting, "serial connector" and communications expert Susan McPherson offers a simple, three-step methodology to help people go back to basics, tap into our humanity, and learn to be more intentional and authentic. With helpful tips and useful advice on making the most of every step, The Lost Art of Connecting is the handbook we all need to foster personal and professional relationships that blur the lines between work and play – and enrich our lives in every way.
In This Summary You'll Learn:
The one simple question that defines true connection.
Why you need to first connect with yourself to connect with others.
Communication strategies to help you practice relationalism.
To follow up in ways that deepen your business relationships.
Buy the book at Amazon