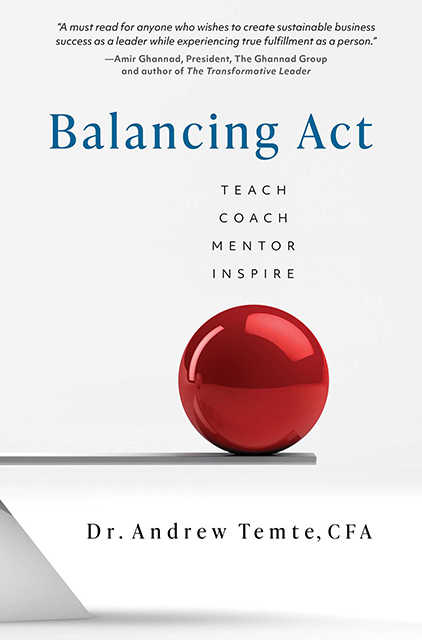 Balancing Act
Teach, Coach, Mentor, Inspire
10min
reading /
14min
listening time
About the Summary
If you've ever felt like your life is out of balance, you're not alone. Fortunately, Andrew Temte has created an insightful guide that's loaded with practical advice about how to bring balance back to your life — and help bring balance to your organizations, teams, and employees along the way. In Balancing Act, Andrew Temte outlines the key to finding balance in our careers and in our lives through a series of powerful messages that will be beneficial to everyone from the most entry-level employee to the leading executive.
In This Summary, You Will Learn:
How developing a sense of balance between work, life, and the various aspects of ourselves can make us happier and more effective.
How communicating and listening are essential for us to become contributing members of any team.
How to teach, coach, mentor, and inspire in a way that transforms the lives and careers of the people around us.
How to become more multidimensional — and find more multidimensional people to be employees.
Buy the book at Amazon