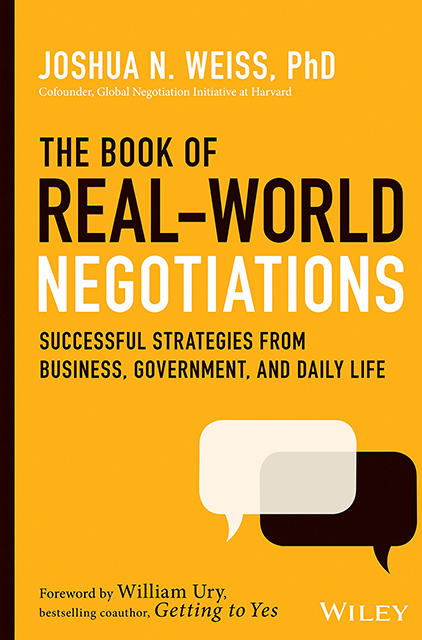 The Book of Real-World Negotiations
Successful Strategies from Business, Government, and Daily Life
15min
reading /
19min
listening time
About the summary
The art of negotiation requires creativity and quick thinking to find win-win solutions, especially when the stakes are high. Joshua Weiss presents examples of actual negotiations to help readers envision what real negotiation is like. As a result, you'll be better able to grasp the true power of negotiation to deal with some of the most difficult problems you face or to put together the best deals possible. The Book of Real-World Negotiations can be a valuable resource for current and future negotiators.
In This Summary You'll Learn:
Common negotiation mistakes and the five key principles of great negotiators.
To meet short-term needs while building long-term relationships.
To recognize hidden dimensions in negotiations.
To understand and respect cultural differences.
Buy the book at Amazon