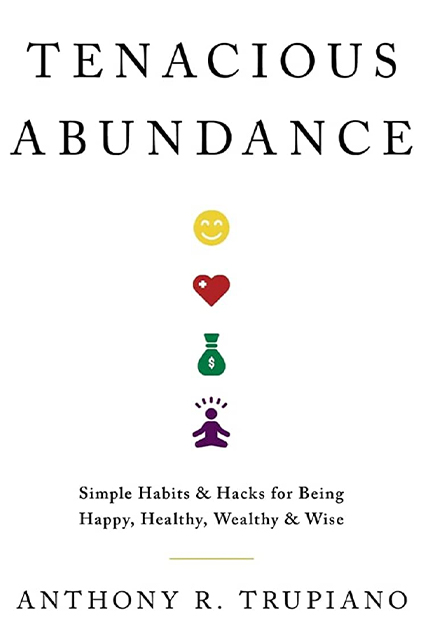 Tenacious Abundance
Simple Habits & Hacks for Being Happy, Healthy, Wealthy & Wise
10min
reading time /
13min
listening time
About the Summary
You can have it all. Happiness, health, wealth, and wisdom-you do not have to compromise any one of these for the other. You can build a life of abundance. In Tenacious Abundance: Simple Habits & Hacks for Being Happy, Healthy, Wealthy & Wise, Anthony Trupiano breaks down all the key beliefs, habits, and hacks necessary for you to thrive in all areas of your life. Between his financial journey from being broke to being a millionaire, his happy marriage of thirty-one-plus years, and his own robust physical health, Anthony shares what has helped him build his life of abundance.
In This Summary, You Will Learn:
Key beliefs, habits, and hacks necessary to thrive in all areas of life.
How to grow the two vital traits for success within yourself.
Tactics and techniques to help you seize the life you want.
Simple, actionable, and proven ways to experience a richer, more abundant life in all key areas.
The 3-Anchor Method to create your perfect day.
Buy the book at Amazon