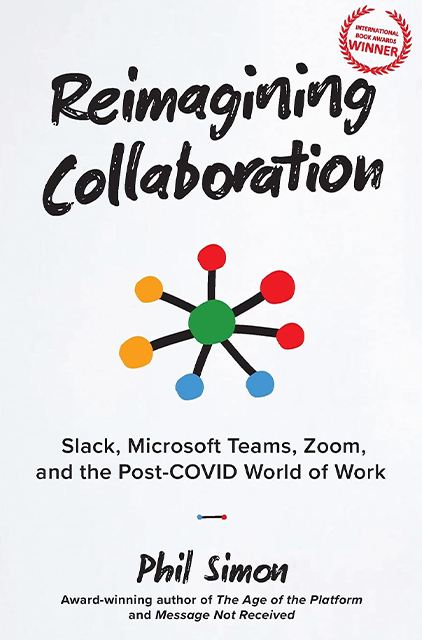 Reimagining Collaboration
Slack, Microsoft Teams, Zoom, and the Post-COVID World of Work
10min
reading /
15min
listening time
About the Summary
Reimagining Collaboration introduces a fundamentally different model for workplace collaboration and communication. The fulcrum of this book is the hub-spoke model of collaboration, which allows for the stitching together of different applications without any coding. As a result, you'll be able to minimize rework, automate tasks, and quickly get on the same page as your colleagues. You'll also communicate and collaborate much better, too.
In This Summary, You Will Learn:
How collaboration tools have evolved over time, and where things stand now.
How technology can lead to enhanced collaboration power.
How to move from the theory of collaborative perfection into actual practice.
Why effective collaboration requires a spirit of lifelong learning, and how to instill it in your organization.
Buy the book at Amazon