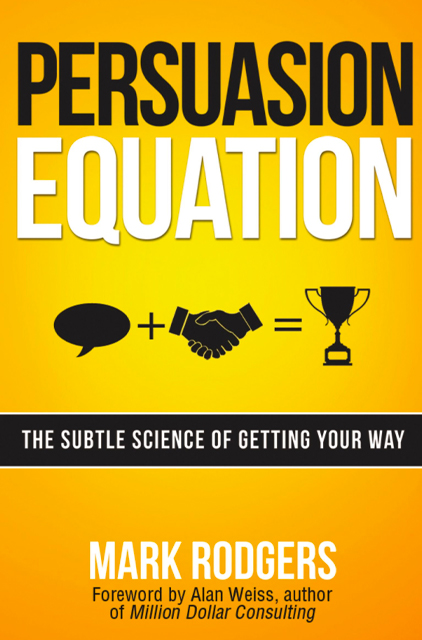 Persuasion Equation
The Subtle Science of Getting Your Way
15min
reading time /
21min
listening time
About the Summary
This insightful guide by Mark Rodgers reveals what drives decisions and introduces the persuasion equation –– a powerful combination of factors proven to speed agreement. Learn how to set your persuasion priorities and perfect the five-step persuasion process in order to gain buy-in from those around you.
In This Summary, You Will Learn:
The 3 persuasion precepts and how to set your persuasion priorities.
Key heuristics and biases that influence your decision making.
To build a convincing business case via quantitative and qualitative reasoning.
To build credibility and use verbal and nonverbal "power language."
Why positive self-talk is key to your persuasive efforts.
Buy the book at Amazon