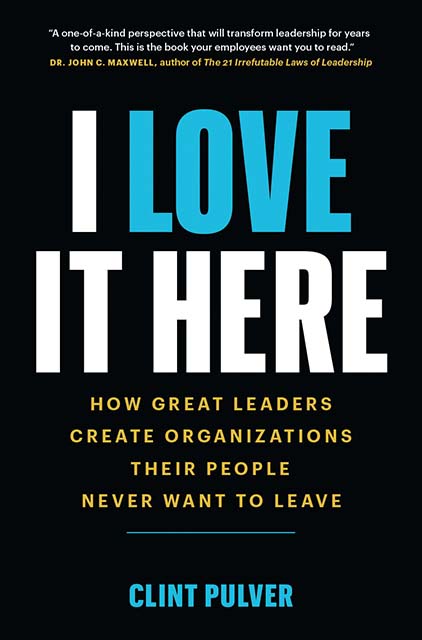 I Love It Here
How Great Leaders Create Organizations Their People Never Want to Leave
10min
reading /
15min
listening time
About the Summary
In this summary of business and leadership expert Clint Pulver's I Love It Here: How Great Leaders Create Organizations Their People Never Want to Leave, you'll learn about all of these principles in-depth and how you can apply them in your organization, whether you're an already-thriving organization or looking to take the next step towards your future.
In This Summary, You Will Learn:
How to change the way you interact with your employees and organization to become a mentor first, manager second.
How to hire the right people so that when the time comes, you actually want to retain them.
How to spark feelings of possibility and ownership in your organization and its people.
How to plan for disaster and keep your plans simple enough to be executed on consistently.
Buy the book at Amazon