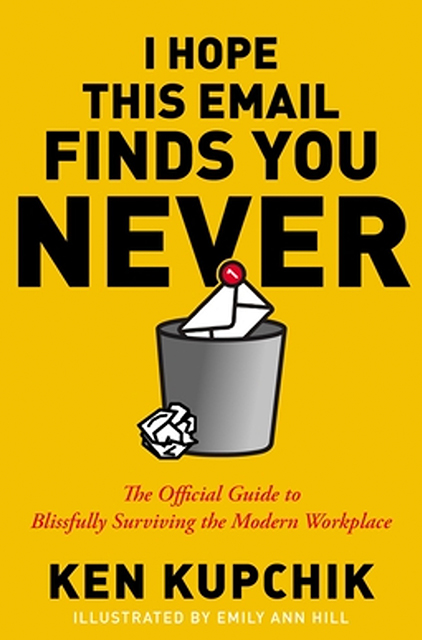 I Hope This Email Finds You Never
The Official Guide to Blissfully Surviving the Modern Workplace
15min
reading time /
24min
listening time
About the Summary
Unlike most workplace books, I Hope This Email Finds You Never: The Official Guide to Blissfully Surviving the Modern Workplace, won't sugarcoat, deflect, or mislead. Author Ken Kupchik won't bore you with some business titan's life story, and he won't try to convince you that if you just follow a trendy new self-improvement fad, you'll be promoted to CEO. This book puts aside the motivational screeds, productivity hacks, and pop-science, and focuses instead on things in the workplace that truly cause us grief in a lighthearted, entertaining, and (most importantly) cynical way.
In This Summary, You Will Learn:
How to have good general workplace etiquette.
Six tips for getting into a remote-work routine.
How to avoid new work assignments during meetings.
Five signs it's time to move on and find a new job.
Buy the book at Amazon