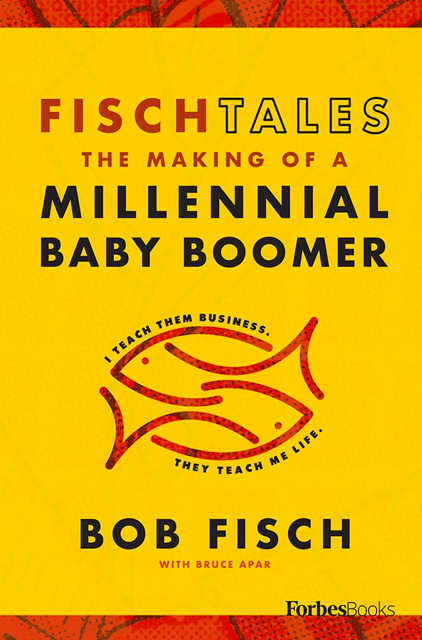 Fisch Tales
The Making of a Millennial Baby Boomer
About the Summary
In Fisch Tales: The Making of a Millennial Baby Boomer, Bob Fisch shares motivational lessons learned from his years in retail, notably as CEO of Rue21. Millennial Baby Boomer captures the idea of staying ageless. An MBB is a bit of a chameleon, someone with a survival instinct. Each of us is a one-of-a-kind creation who never stops being a work in progress. If you're not always moving forward, you stop growing.
In This Summary You'll Learn:
Lessons for passing on what you have learned.
The role of good listening to influence others.
The necessity of measured risk-taking for success.
To help new leaders own their vision and their future.
Buy the book at Amazon