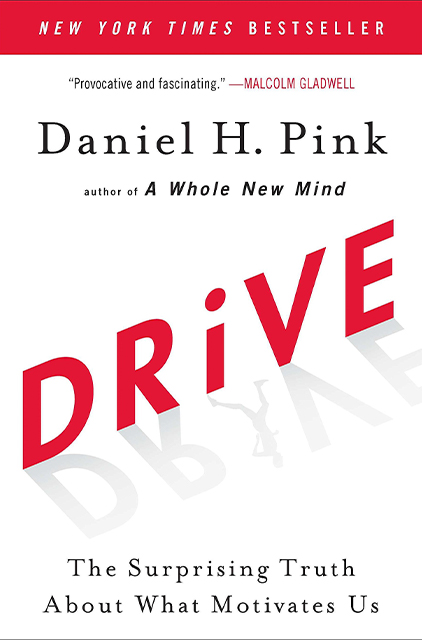 Drive
The Surprising Truth About What Motivates Us
10min
reading time /
18min
listening time
About the Summary
In Drive, Daniel Pink examines the three elements of true motivation – autonomy, mastery, and purpose – and offers smart and surprising techniques for putting these into action.
In This Summary, You Will Learn:
A new way to think about motivation.
Why autonomy trumps the carrot-and-stick approach.
The differences between what science knows and what business knows about motivation.
Why instrinsic motivation can be more rewarding than extrinsic remuneration.
Buy the book at Amazon