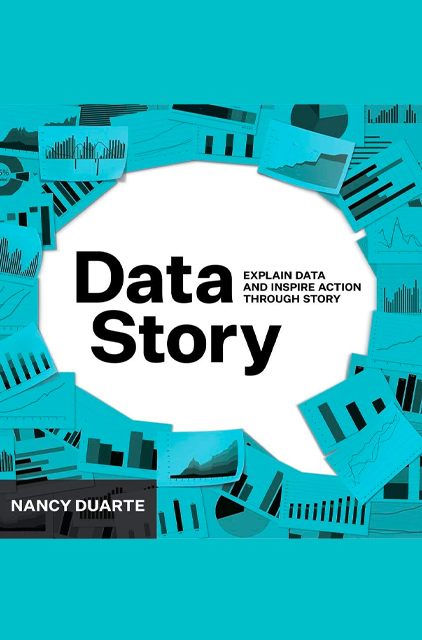 DataStory
Explain Data and Inspire Action Through Story
15min
reading time /
19min
listening time
About the Summary
In DataStory, Nancy Duarte explains the unique power of stories, which make the brain light up in ways that no other form of communication does, and how using story frameworks to communicate data will encourage others to act on your recommendations. Duarte also decodes how the highest performing brands communicate with data, to teach you the most effective ways to turn your data into narratives that blend the power of language, numbers, and graphics. It's not about visualizing data; instead, you'll learn how to transform numbers into narratives that drive action.
In This Summary, You Will Learn:
Why you need to communicate data effectively and how to do it.
How to craft a data point of view (DataPOV) that persuades key decision-makers.
How to structure an executive summary as a DataStory.
How to make data stick by making it relatable.
Buy the book at Amazon