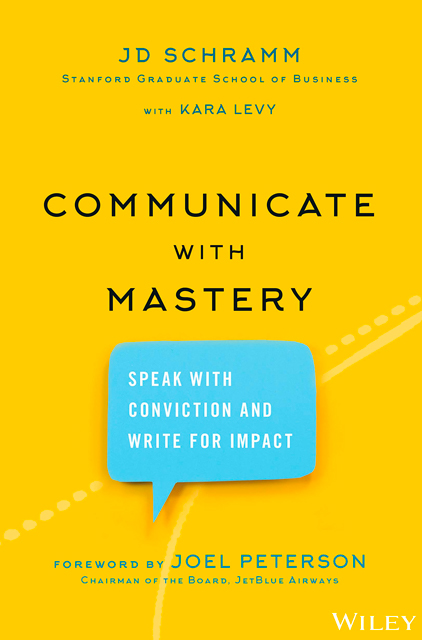 Communicate with Mastery
How to Speak with Conviction and Write for Impact
15min
reading /
19min
listening time
About the Summary
Communication expert JD Schramm offers actionable advice to leaders at all levels of experience and confidence on how to deliver better presentations, effectively motivate teams, draft clear and concise emails, and ultimately become an influential speaker, a compelling writer, and a more effective communicator. Learn how to tailor your communication to any goal, setting, or audience and make it count. Communicate with Mastery shows you how.
In This Summary, You Will Learn:
The "secret sauce" for working toward communication mastery.
How to adopt the right communication mindset.
Tips and strategies to tailor your communication expertly.
The importance of coaching, both for yourself and others, for communication mastery.
Buy the book at Amazon