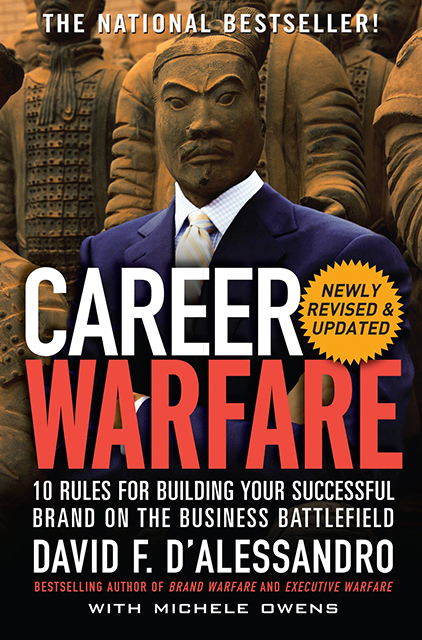 Career Warfare
Pick Your Battles and Live to Get Promoted Another Day
15min
reading time /
24min
listening time
About the Summary
If you intend to compete at the levels where the competition gets really ferocious — where everybody is hard-working and accomplished — you need a much more subtle advantage. You need a "personal brand" that convinces people to trust you with new opportunities. A big career requires everything from the right kind of manners, to the right style of handling your detractors, to the right instincts about when to leave a job and when to stick with it. In Career Warfare, David D'Alessandro, chairman and CEO of John Hancock Financial Services, offers the unwritten rules of organizational life, the real truths you need to know in order to build the kind of personal brand that shouts "headed for the top."
In This Summary, You Will Learn:
How to build a personal brand that reflects what you are really worth.
How to work with your boss, no matter where he or she stands in the organization.
Why what you know isn't enough — your social skills count, too.
Why you sometimes have to take a stand and make enemies.
How to handle a major crisis without losing your identity or business.
Buy the book at Amazon