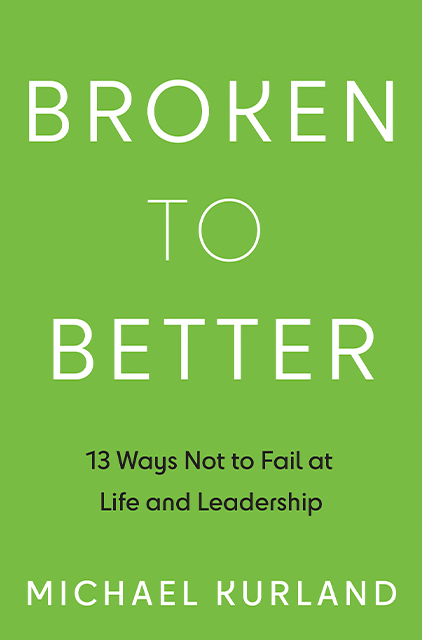 Broken to Better
13 Ways Not to Fail at Life and Leadership
10min
reading time /
16min
listening time
About the Summary
In Broken to Better: 13 Ways Not to Fail at Life and Leadership, CEO of Branded Group Michael Kurland candidly shares every step of his own entrepreneurial odyssey—selling everything he owned, driving across the country to launch his new business, and ultimately building a purpose-driven culture that aligns purpose with profit. Along the way, Kurland distills a lifetime of experience down to its purest essence. From key principles of organizational strength to the secrets of profitability and growth, Broken to Better offers up all his triumphs and mistakes in the same spirit of perseverance, fearlessness, empathy, and gratitude.
In This Summary, You Will Learn:
13 principles that will inform and inspire you to Be Better in all aspects of your life.
How to invest time and effort into your company's culture.
How to create a work environment that's welcoming, nurturing, and empowering.
How to lead with emotional intelligence.
How to approach each day with gratitude and the Be Better mantra.
Buy the book at Amazon