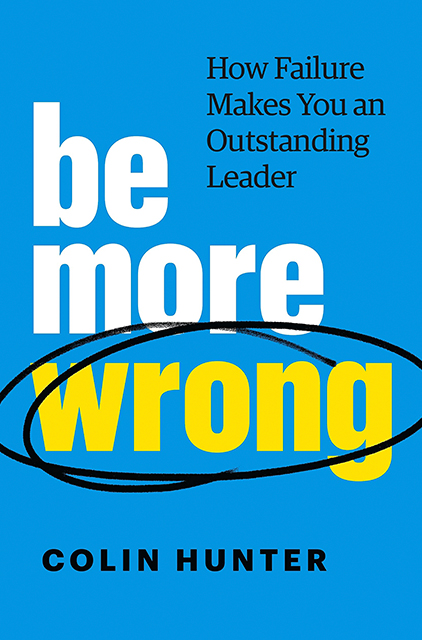 Be More Wrong
How Failure Makes You an Outstanding Leader
10min
reading /
13min
listening time
About the Summary
Leaders have a powerful and proper role to play in leadership roles. Being "wrong" is about discovery, making it a good thing. Colin Hunter's book Be More Wrong: How Failure Makes You an Outstanding Leader explores how the wrong experiences can actually be the right ones – transforming our qualities as a leader into something more than we ever expected. Failure can be devastating to some, but even if you are wrong, it doesn't mean that you aren't learning something in the process. More importantly, failure can be used as a tool for learning. When reframing failure as something useful, you are less likely to avoid taking risks – which is a powerful quality for a leader.
In This Summary, You Will Learn:
The importance of the leadership impact model.
What enables you as a leader and why.
The importance of directing the conversation.
The four different types of leadership styles.
How to continue your leadership journey being wrong.
Buy the book at Amazon