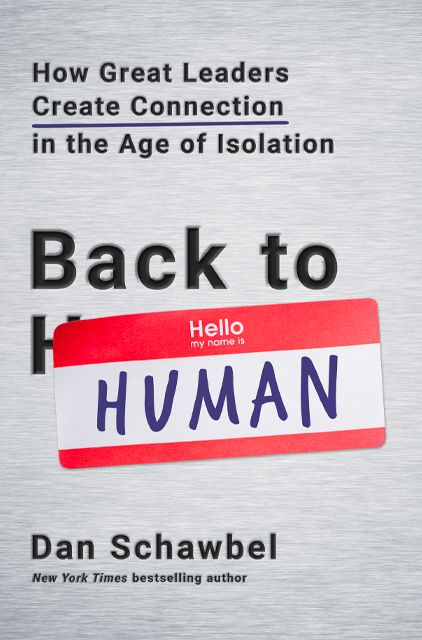 Back to Human
How Great Leaders Create Connection in the Age of Isolation
15min
reading time /
18min
listening time
About the Summary
In Back to Human, Dan Schawbel uses his exclusive research to reveal that virtual communication contributes to a stronger sense of isolation at work than ever before. To change this culture, leaders will need a more socially connected workforce, which will create greater fulfillment, productivity, and engagement while preventing burnout and turnover. Back to Human is a call to action to leaders to make the workplace a better experience for all of us.
In This Summary, You Will Learn:
How to use technology in ways that increase connection rather than fuel isolation.
How to build better connections by promoting diverse ideas and embracing open collaboration.
Why it is so important to hire for personality – and how to do it right.
Buy the book at Amazon