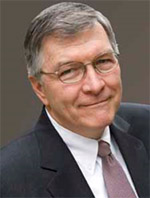 Joseph R. Folkman
Joe Folkman is co-founder and President of Zenger Folkman, a firm that utilizes evidence-driven, strengths-based methods to improve organizations and the people within them. He is a respected authority on assessment and change, and an acclaimed keynote speaker at conferences and seminars the world over. His topics focus on a variety of subjects related to leadership, feedback, and individual and organizational change.
As one of the nation's renowned psychometricians, his extensive expertise focuses on survey research and change management. He has over 30 years of experience, consulting with some of the world's most prestigious and successful organizations. His unique measurement tools are designed utilizing a database comprised of over a half million assessments on almost 50,000 leaders. Because these tools specifically address critical business results, facilitating development and change is the main focus of measurement efforts.
Joe's research has received placement in several publications including The Wall Street Journal's National Business Employment Weekly, Training and Development Magazine, and Executive Excellence.
A distinguished expert in the field of survey design and data analysis, Joe consults with organizations large and small, public and private. He has had engagements with clients such as AT&T, Boeing, ConocoPhillips, CIBC, General Mills, Hunt Consolidated, Koch Industries, Marathon Oil, Nortel, Fidelity, First American, Reed-Elsevier, Safeway, Thomson Reuters, US Navy, UCSD, Wells Fargo and Weyerhaeuser.
Prior to forming Zenger Folkman, Joe was a founding partner of Novations Group, Inc., where he led the employee survey and 360 assessment practices. Joe holds a doctorate in Social and Organizational Psychology, as well as a master's degree in Organizational Behavior from Brigham Young University.
More From The Author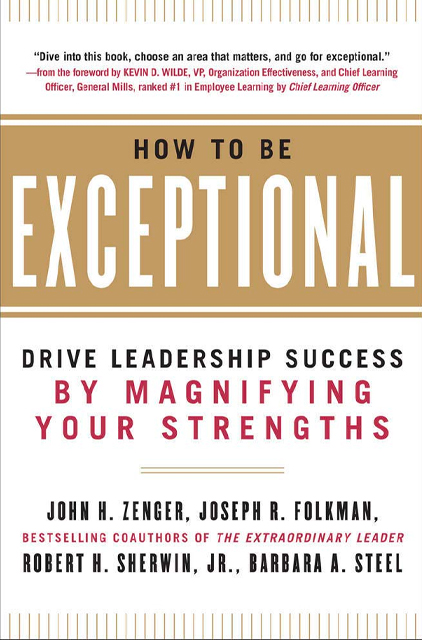 How to Be Exceptional
Barbara A. Steel,
Joseph R. Folkman,
Robert H. Sherwin, Jr.,
John H. Zenger