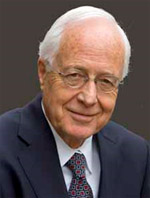 John H. Zenger
John H. "Jack" Zenger is the co-founder and CEO of Zenger Folkman, a professional services firm providing consulting, leadership development programs and implementation software for organizational effectiveness initiatives.  He is considered a world expert in the field of leadership development, and is a highly respected and sought after speaker, consultant and executive coach.
Jack's career has combined entrepreneurial, corporate and academic activities. In 1977 he co-founded Zenger-Miller and served as its President and CEO until 1991. The Wall St. Journal named it one of the 10 best suppliers of executive development. He later became the President of Provant, a publicly traded combination of 21 companies in the training industry. From 1966 to 1977 he was Vice President of Human Resources for Syntex Corporation, and from 1992 to 1996 was a Group Vice President of the Times Mirror Corporation.
His academic experience includes serving on the faculty at USC and later teaching at the Stanford Graduate School of Business. In 2011, he was honored with the American Society of Training and Development's Lifetime Achievement in Workplace Learning and Performance Award, given to a sole recipient per year. Because of his contributions to the field of leadership development and training, Jack was inducted into the Human Resources Development Hall of Fame. His colleagues in the training industry awarded him the "Thought Leadership Award" in 2007. He and his wife Holly both received honorary doctoral degrees from Utah Valley University.
He received a doctorate in Business Administration from the University of Southern California, an MBA degree from UCLA and a bachelor's degree in Psychology from Brigham Young University. Jack served as the Chairman of the Board of Trustees of Utah Valley University and currently is a Regent for the higher education system in the State of Utah.
More From The Author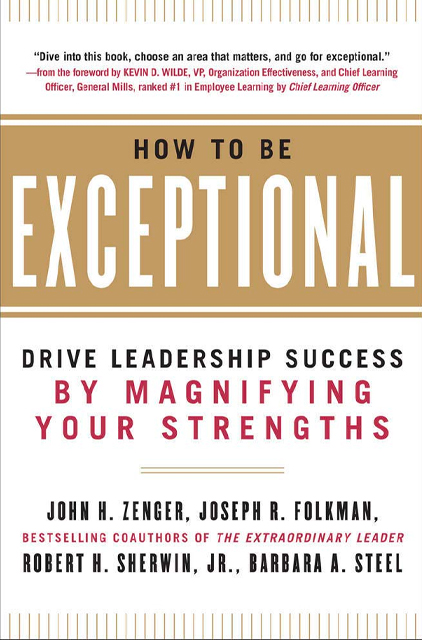 How to Be Exceptional
Barbara A. Steel,
Joseph R. Folkman,
Robert H. Sherwin, Jr.,
John H. Zenger