Unlock Your Power to Create the Impact You Want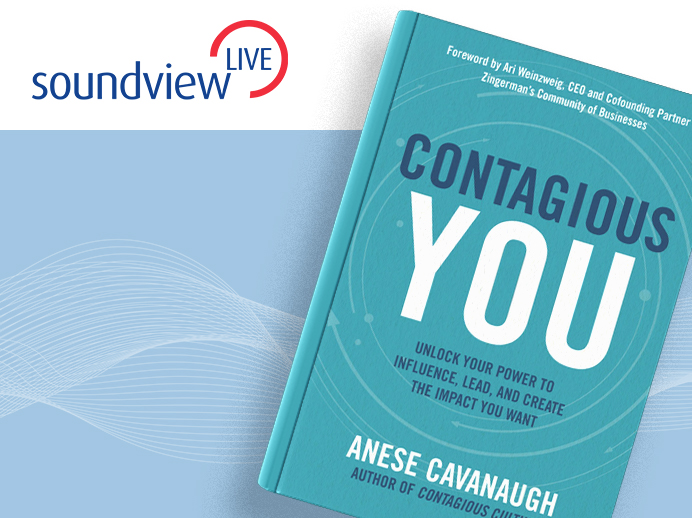 For anyone who's sought to create change, or felt sucked into the drama and chaos of a toxic work environment, this Soundview Live webinar is for you. Anese Cavanaugh's book, Contagious You, advances the notion that everyone at an organization is a leader – for good or for bad – and that leaders have tremendous power to influence those who follow their example. This webinar is an invitation to unlock your own power. You set the tone. You are the culture. So show up, lead, and intentionally become the change you wish to see.
About the Speaker
Anese Cavanaugh
Anese Cavanaugh is the creator of the IEP Method (Intentional Energetic Presence) as well as a leadership and collaboration advisor, strategist, and thinking partner for business leaders in the design, service and innovation spaces. Through her speaking, writing and creative leadership programs, people learn how to optimize their leadership and presence, bringing their best selves to the table for greater collaboration, impact, and cultural success.
In addition to creating and teaching the IEP Method(R), she writes a regular "Showing Up" column on Inc.com and contributes to other publications that include The Huffington Post and CEO.com.
Back to all webinars