How to Create a Positively Contagious Work Culture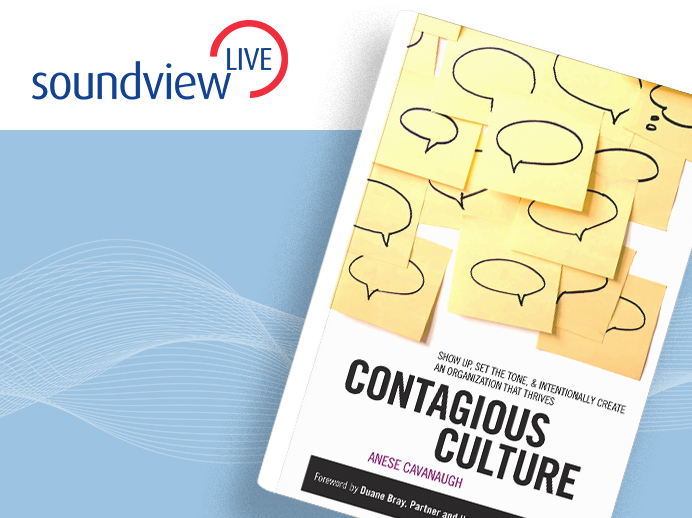 You are about to enter a new era of leadership. With more competition, more connectedness, and more opportunities than ever before, this exciting new era demands a workplace culture that is collaborative, productive, energized, and contagious.
In this Soundview Live webinar, How to Create a Positively Contagious Work Culture, Anese Cavanaugh offers helpful transformative tools and exercises for improving collaborations, opening communications, and implementing changes. You'll discover the best methods for handling the toughest challenges, from hiring and firing to strategizing and organizing.
About the Speaker
Anese Cavanaugh
Anese Cavanaugh is the creator of the IEP Method (Intentional Energetic Presence) as well as a leadership and collaboration advisor, strategist, and thinking partner for business leaders in the design, service and innovation spaces. Through her speaking, writing and creative leadership programs, people learn how to optimize their leadership and presence, bringing their best selves to the table for greater collaboration, impact, and cultural success.
In addition to creating and teaching the IEP Method(R), she writes a regular "Showing Up" column on Inc.com and contributes to other publications that include The Huffington Post and CEO.com.
Back to all webinars
More Webinars